Children's media is full of emotions, that remain invisible. They absorb this media but sometimes can't completely understand or even recognize the emotions within it. At other times, articulating what they feel becomes a challenge.

As parents get increasingly busy, they are unable evaluate the emotional content of everything that the children expose themselves to.

Knowing that their emotional development gets influenced a lot by this content; Litmo* attempts to aid parents' endeavours by explicitly showing the emotions through data visualisation, making them easy to access, evaluate and share.
Focusing on children's literature, the project is set in a future when computer vision, AI and emotion algorithm have advanced remarkably.

Heavily influence by advancement in Emotion AI by companies like Microsoft Azure, Affectiva and IBM Watson, Litmo questions their current context and proposes an ethical use of their knowledge.

'The Litmo Mark' has been designed to sit below the ISBN code. When scanned (print) or clicked (digital), it details the emotional content of the book, making the emotions visible and quantified on four levels: the book, the page, the sentence and the word; they can even be seen as one reads! A great addition, to any child's reading experience.

*Litmo — What (Emotions) Are Our Children Reading? is a design research project conducted under the guidance of Paul Bailey, as part of the MA Graphic Media Design course at London College of Communication.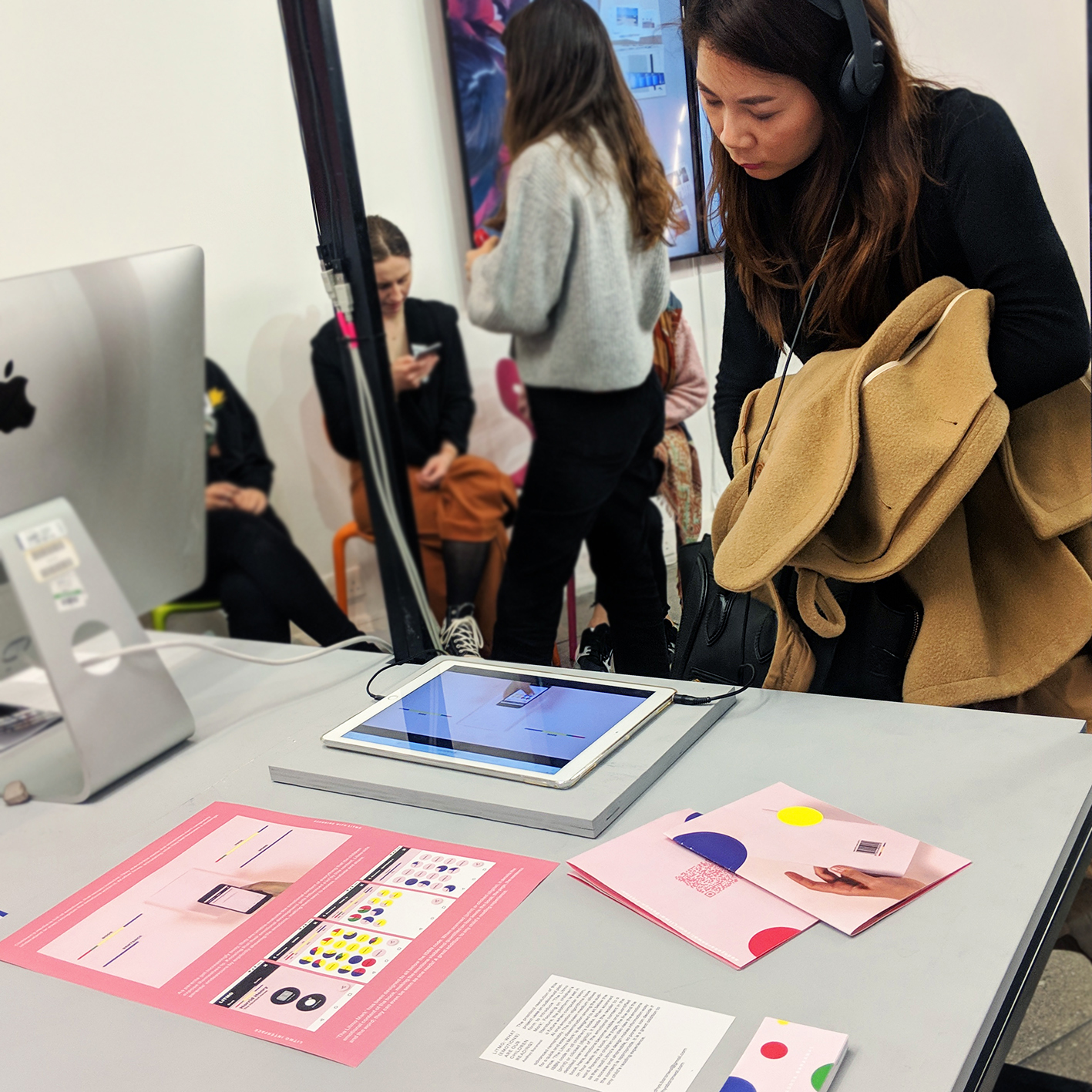 Links: Critical Context Paper, Research Portfolio